ISO-5676 Trailer Brake Coupling
The brake line coupling was developed for utilisation in hydraulic brake systems.
The locking of the halves of the coupling is carried out with precision spheres. The design of the flat valves guarantees absolute tightness, minimal oil loss and the avoidance of air becoming trapped during coupling.
The design of the coupling is in accordance with ISO 5676.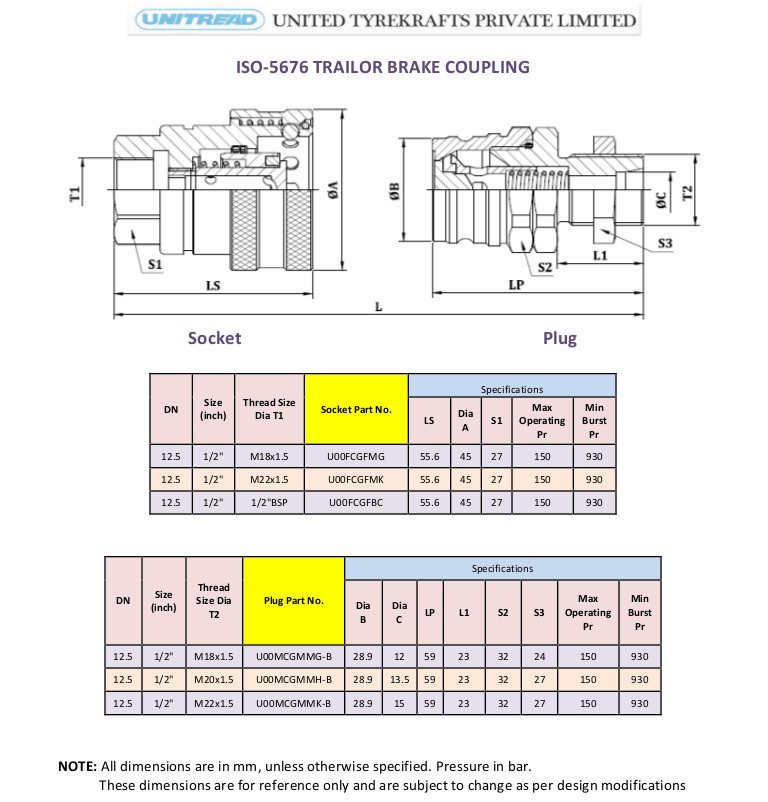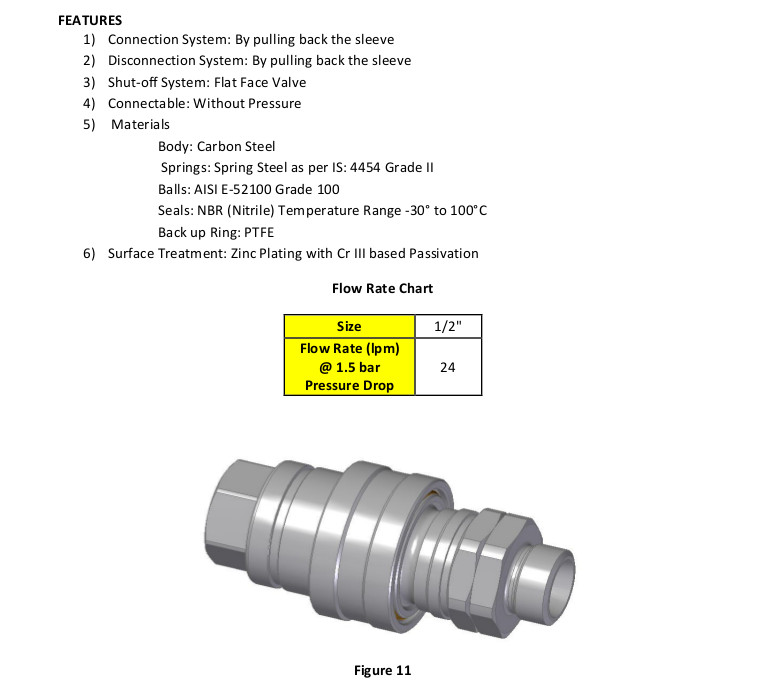 TB – Series Socket
Design as per ISO 5676 Standard Trailer break female half with female BSP/Metric end connection
Surface Treatment : Zinc Plating CR III
Materials : Body Carbon Steel, Stainless Steel
Seal : Nitrile (NBR)
Part No. : U00FCGFMGSL, U00FCGFMKSL,U00FCGFBC
TB- Series Plug
Design as per ISO 5676 Standard Trailer break male half with male BSP/Metric end connection, having 150 Bar working pressure
Surface Treatment : Zinc Plating CR III
Materials : Body Carbon Steel, Stainless Steel
Seal : Nitrile (NBR)
Part No.: U00MCGMMGSL, U00MCGMMHSS, U00MCGMMKSS, U00MCGMBC, U00MCGMMGBL, U00MCGMMHBS,U00MCGMMKBS